We currently deliver to mainland France, French overseas departments and territories, Belgium, Germany, Luxembourg, Netherlands, Italy, Denmark, Spain, Ireland, Portugal, Poland, Czech Republic, Hungary, Slovakia, Romania, Lithuania, Estonia, Sweden, Finland, Bulgaria, Latvia, Greece, Switzerland


Discover below the grid of delivery rates according to your geographic area. (To find out your geographic area, see the delivery times above)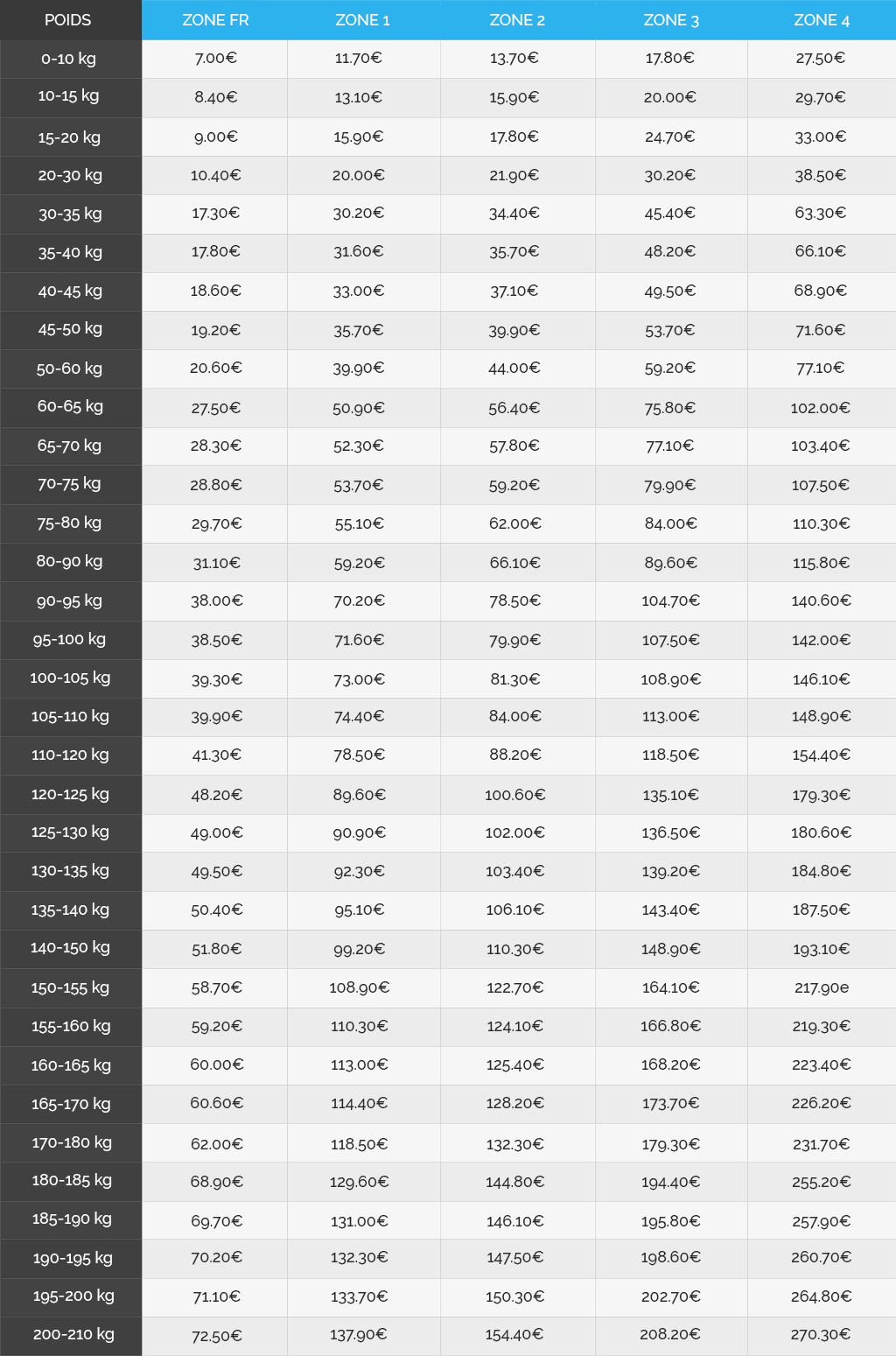 Your merchandise is delivered to you by the transporter of your choice during the validation of your order. However we can change the carrier in your interest in the case of figure or we encounter difficulties with this one. This obviously being able to satisfy you and guarantee you fast delivery times.

For 99% of orders, delivery is made within the deadlines communicated when confirming the order. However, it can happen on very rare occasions that deadlines are extended on a reference highly valued by our customers. If the situation arises, an e-mail is sent to you or an adviser contacts you directly to offer you one of these solutions:

On delivery, systematically ask the carrier to check with you the content and condition of your goods. If you notice damage to your goods, following transport or for another reason, you will need to issue a reserve voucher. This document indicates the reasons why you do not accept the package as is. THIS DOCUMENT IS ESSENTIAL FOR ANY RETURN PROCEDURE.
The replacement of the product (s) by an equivalent quality and price, with the advice of our experts. The cancellation and full refund of your order within a maximum of one month.